Florida SHOTS' Vaccine Utilization Report is especially helpful for VFC providers because it will assist you in calculating inventory by generating a list of all VFC-eligible vaccines your office administered over a certain period of time. The Vaccine Utilization Report can be accessed by clicking on "Vaccine Utilization" under the "Reports" menu in Florida SHOTS.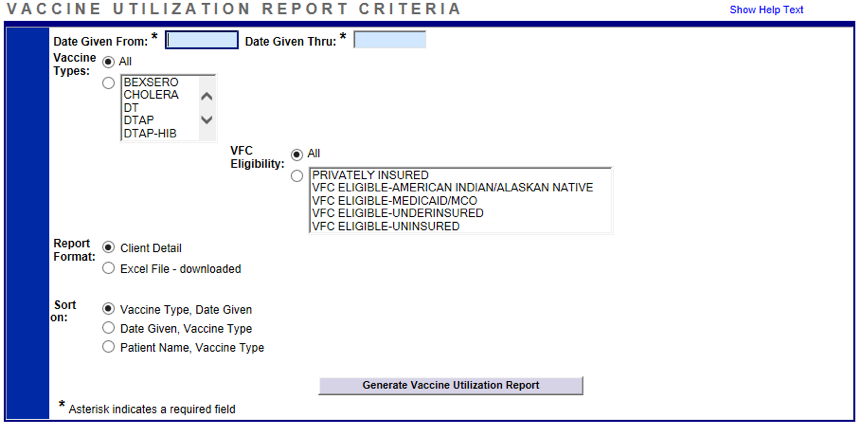 To begin, enter the vaccination date given range and select the vaccine type(s) desired to appear on the report. You may view and print the report by selecting "Client Detail" as the "Report Format," or you may download the report as an Excel file by selecting "Excel File – downloaded" as the "Report Format." To run the report, click "Generate Vaccine Utilization Report."
The report captures the following information:
Vaccine type
Date given
Patient demographics (i.e., name, date of birth, sex, social security number)
Manufacturer and lot number
VFC eligibility type
Location
Service provider
CPT code
Download "VFC Dose Accountability Quick Tips" for helpful hints about properly managing VFC vaccine and doses administered in Florida SHOTS.